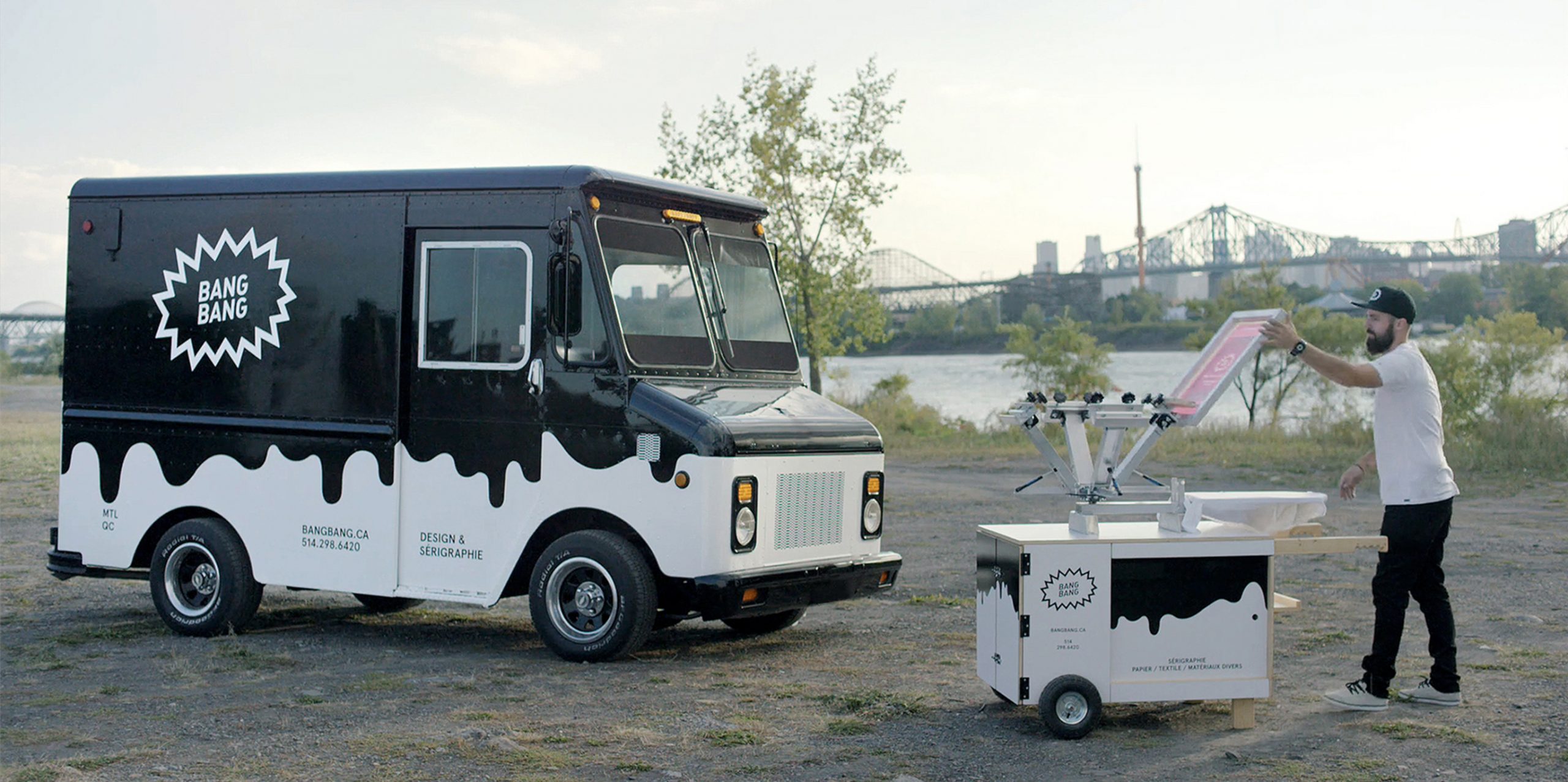 Advertising activation — Festival — Launch — Charity event — Private event — Wedding — Vernissage — Etc.
Unique concept in Quebec, even in Canada, the BangBang truck is a mobile screen printing workshop who can live print visuals on fabric of all kinds (t-shirt, bag, etc.). In any case, you can be sure the mobile workshop will stand out and give a memorable experience for your guests. By using this service, you will not have to produce too much promotional merchandise upfront for your event. Only the screen printed items, sold or given on the spot, will be billed. A considerable saving!
Our presence requires special planning, we ask you to complete our online screen printing event-form from 2 to 3 weeks before the day of the event. Depending on the nature and the size of your event, we will evaluate your needs and the required equipment to ensure an optimal live experience.
Contact us to know about our availabilities.